Orchestrate Your Class: Meaningfully Align Music to your Indoor Cycling Profile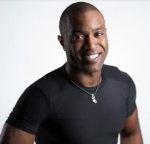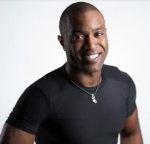 Orchestrate Your Class: Meaningfully Align Music to your Indoor Cycling Profile
This workshop shares techniques to develop a syncopated interplay between your indoor cycling profile, drills, cues, and songs. Helping you move from creating playlists to curating them.
Sunday, October 29: 230 - 430 pm
Mint Gym and Studio 1724 California St NW -- for more info email drucycles@gmail.com
High performing instructors purposefully choose the order and timing of songs, vary volume to create an undulating tempo -- syncopating sound with movement. Similar to the conductor of an orchestra, cycling instructors should understand and control every aspect of music. They create a dynamic experience for the audience where minute details become meaningful and epic moments are created from the music.
At the end of this session, participants will be able to:
Identify songs based on their structure
Use music conductor techniques to create an undulating profile
Align cycling drills to songs
Find cycling profiles from classic races
Build epoch based rides to create space for coaching, cueing and recovery
n addition to handouts, students will receive a playlist with 12 songs. Each participant will be tasked with creating a curated playlist within 14 days. 2 weeks of online coaching will be provided for those who submit a playlist.
Dru Ryan is an indoor cycling instructor with certifications from Schwinn, Spinning and Stages. An avid cyclist, he averages 7,000 outdoor miles a year and utilizes cycling techniques while coaching. Dru's 20 years of in academia (middle school, high school and college) and professional experience as a technology trainer inform his coaching on the bike. A former deejay, raised in the Bronx, his playlists vary from rap and rock to bluegrass and jazz. Dru is a 2016 winner of the Equinox Group Fitness Instructor of Excellence award. He writes cycling articles for Under Armour and Active Life DC.
Sunday, October 29: 230 - 430 pm
Mint Gym and Studio 1724 California St NW -- for more info email drucycles@gmail.com
drucycles@gmail.com
www.drucycles.com
www.instagram.com/drucycles