Here's a few shots of the Whoop.
Whoop Strap 2.0
The WHOOP Strap 2.0 collects 5 metrics 100x/second, 24 hours/day, 7 days/week to provide the most accurate and granular understanding of your body.
A charger, which fits over the device so you don't have to take it off your wrist, a mini-USB cord (not pictured) and the sensor are included with your purchase.

The Sensor
he sensor is lightweight and waterproof. Different straps can be placed on the sensor. You are not beholden to black only.
Advanced Metrics
As the device collects data, it is uploaded to a central server for processing. Whoop 'crunches the numbers" and displays the results.

NCAA Teams are embracing the technology en masse
Info Sharing
Whoop delivers near-real time analysis of sleep, recovery, and exercise. Info is shared on a mobile app and website. Weekly and monthly trend reports are generated and shared.
Learn about Whoop and HRV info sharing..
Focus on Recovery
Whoop recognizes any elevation in heart rate and captures the activity. Whoop measures the strain of the activity and uses that information to assist with recovery guidance.
Heart rate variability, resting heart rate info are the primary metrics shared. Sleep recommendations are updated daily.
Activity Tracking
Whoop will detect elevated heart rate levels and generate a report on each activity.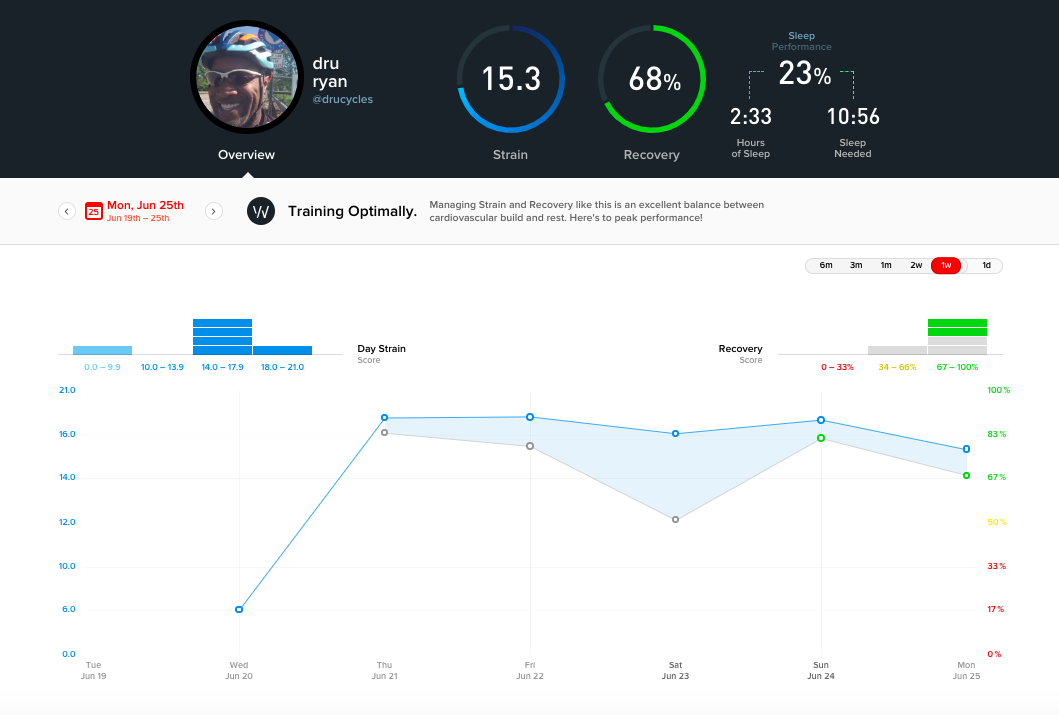 Desksite App
The Whoop website offers data access from any Internet connected device.
Where to go for Assistance
Help resources are available.